Wholesale license for medical devices in India
Are you a retailer, wholesaler, or stockist and need Wholesale License for Medical Devices to sell, stock, exhibit, or offer for sale or distribute a medical device?
What are documents needed to get Wholesale License for Medical Device?
Information about the applicant or company, as well as identity documentation such an Aadhar Card or PAN Card.
Self-certification of Good Distribution Practice compliance.
Lease or Sale Deed for the property.
The Competent Technical Staff's Experience Letter and Certificate
A detailed explanation of any additional activities carried out by the applicant, such as the storage of medicines, medical supplies, food, stationery, etc., or any other operations carried out by the applicant within the aforementioned premises;
A declaration made by the applicant to follow the storage guidelines for the duration of the medical device's shelf life.
A fee of ₹ 3000/-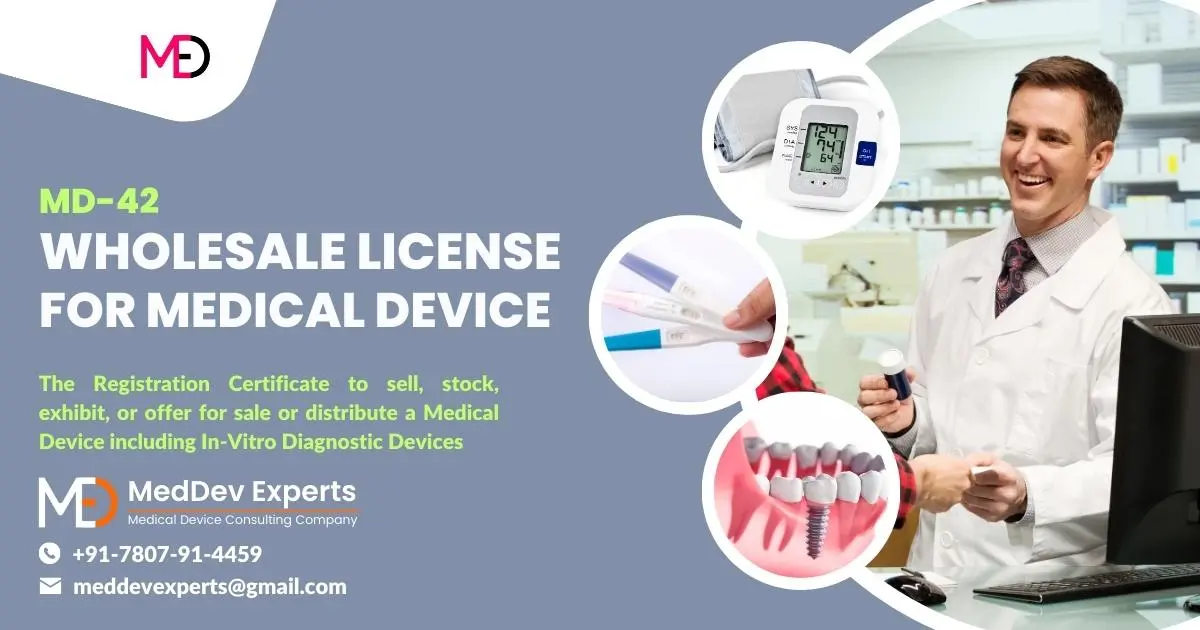 Qualification and Experience required for Competent Technical Staff
The applicant must appoint a competent technical staff to oversee the sale and distribution in order to get a wholesale license for medical device. The Competent Technical Staff must possess a degree from an accredited university or institution, be a licensed pharmacist, or have passed an intermediate examination from a reputable board with one year of experience in the selling of medical devices.
Medical Device Compliance Milestones
Successful Licensing Partnerships: Companies We've Empowered.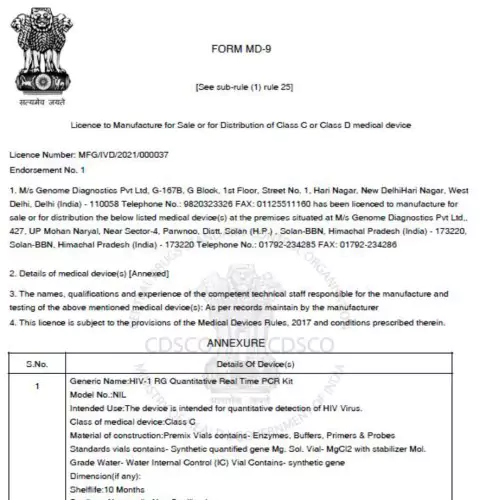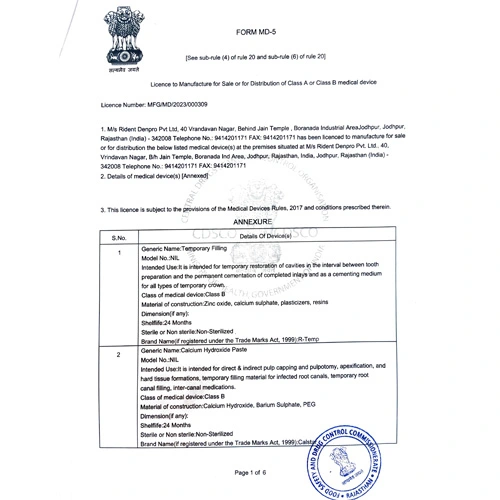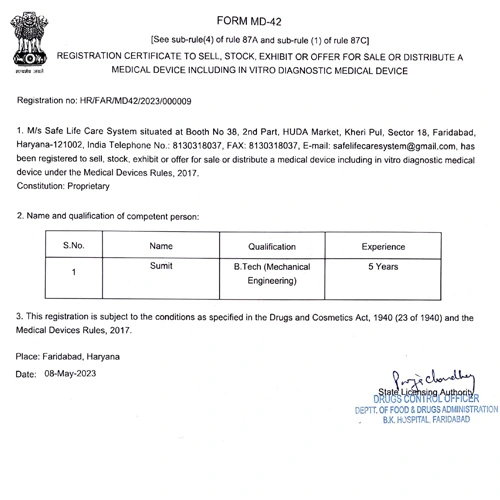 Retailers, wholesalers, and stockists of medical devices in India are required to have the Wholesale License for Medical Device. The retention fee must paid in order to renew the certificate, which has a five-year expiration date. The certificate can obtained online and the procedure is rather straightforward.
You must have a current MD-42 registration certificate if you sell medical devices in India as a retailer, wholesaler, or stockist. This will help to guarantee that you are acting legally and that the medical devices you are selling are both reliable and efficient.
Please call our 24-hour customer support line at +91-7807-91-4459 if you require any more help or direction to obtain the wholesale license for medical device. You can WhatsApp your inquiry as well.
Are you ready to start your medical device licensing journey? Our team of experts can help you navigate the complex regulatory process and get your product to market quickly and efficiently.