Outstanding CDSCO Medical Device Consultant in Chandigarh, Mohali & Panchkula
Streamline Your Medical Device Licensing & Registration Process
When it comes to medical device consultant in Chandigarh, MedDev Experts stands out as the best and one of the leading consulting organizations. Our unrivalled expertise and dedication make us the go-to choice for manufacturers, importers and wholesalers in Chandigarh.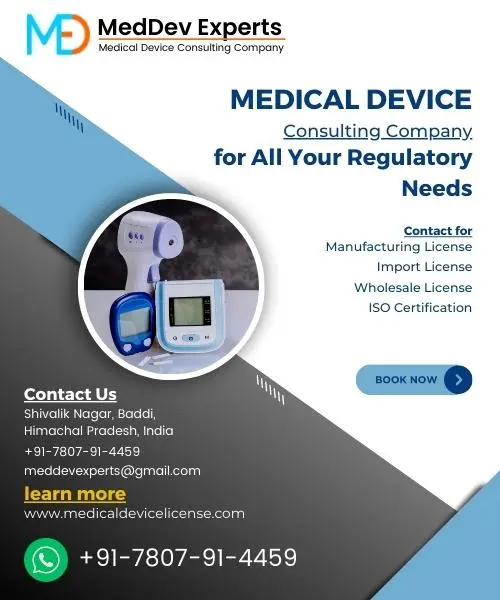 Looking for A CDSCO Medical Device Consultant in Chandigarh?
Look no further! MedDev Experts is here to streamline your medical device licensing and registration process. As a trusted consulting company, we specialize in providing guidance to manufacturers, importers, and wholesalers to obtain essential licenses such as manufacturing, import, test, and wholesale licenses. We also assist in achieving ISO 9001, ISO 13485, ICMED 13485, SA 8000, WHO GMP, UL cGMP, certifications.
Partner with us today and experience hassle-free solution for all your medical device certification and registration.
Medical Device Registration: We can help you register your medical devices with the CDSCO and State FDA of Chandigarh.
Medical Device Import License: We can help you obtain the import license you need to bring medical devices into India.
Medical Device Wholesale License: We can help you obtain the license you need to sell, stock, exhibit, or distribute medical devices.
ISO Certification: We can help you achieve ISO 9001, ISO 13485, and other international quality standards.
GMP Compliance: We can help you ensure that your manufacturing process adheres to Good Manufacturing Practices (GMP).
FDA Product Listing: We can help you list your medical device on the US FDA, facilitating exports to the US market.
510(k) Submission: We can help you submit the Premarket Submission to FDA for market placement in the US.
CE Documentation: We can help you prepare the necessary CE Technical File for obtaining CE Certification.
One of the best CDSCO Medical Device Consultant in Chandigarh, Mohali and Panchkula
Medical Device Compliance Milestones
Successful Licensing Partnerships: Companies We've Empowered.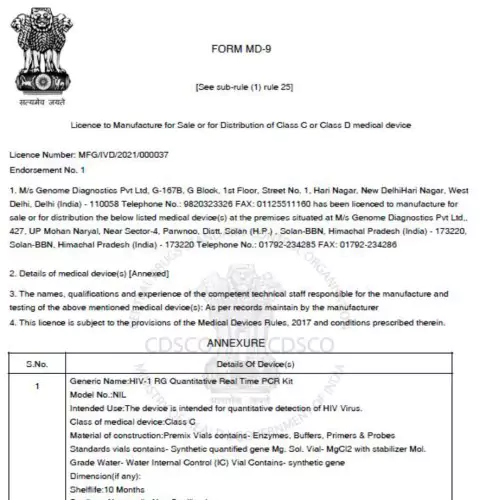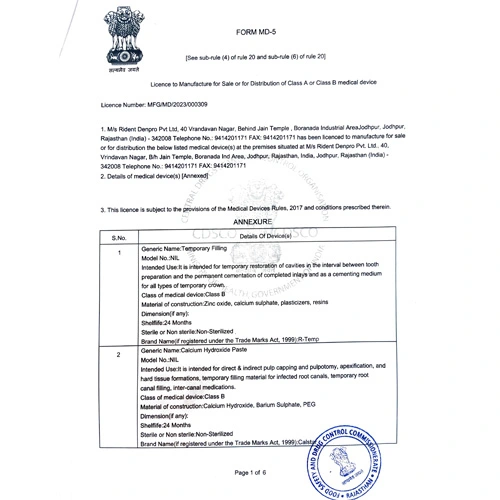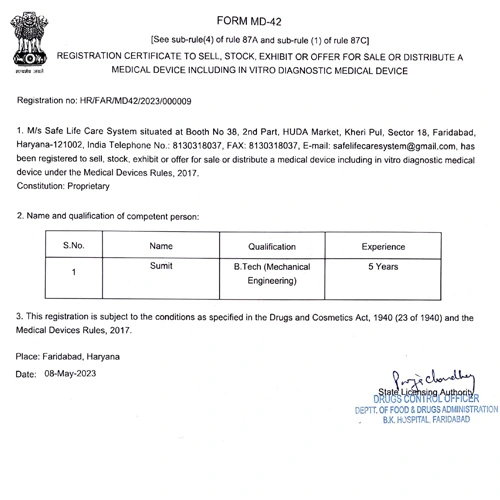 Are you ready to start your medical device licensing journey? Our team of experts can help you navigate the complex regulatory process and get your product to market quickly and efficiently.